Tjernlund Systems
For over four generationsTjernlund's mission has been to provide quality engineered and manufactured products that solve exhaust, ventilation and heating/cooling problems. Paramount to our success is providing the technical support necessary so that our products are easy to select and install.
Power Venting Systems For Combustion Gases
Side Wall Vent Systems save time and money and are excellent for electric to gas/oil, renovations, new construction or for replacing deteriorated chimneys. Side wall venting saves costly materials and labor on two, three or more story runs. Proven safety interlocks assure proper exhaust, a feature conventional chimneys do not offer in today's homes and buildings.
GPAK Series Models Pre-packages gas powers venters
HS Series Side wall venting residential/light commercial natural gas, LP or oil fired equipment

VP Series Side Wall venting any brand or type of millivolt residential or light commercial gas water heater
HS Series Commercial venting commercial natural gas or LP fired equipment including: boilers, water heaters and unit heaters
SideShot Series Venting oil fired heating equipment or a deluxe gas vent system
Inline draft inducers for all fuels
RT Series Rooftop Inducers for gas, oil, solid fuel and general ventilation applications keep the entire vent system under a negative pressure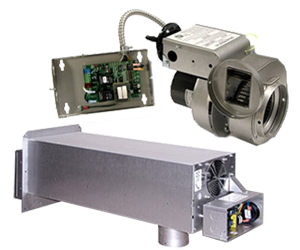 Make-Up Air and Ventilation Systems
Providing fresh air to building envelopes or heating equipment, and comfort products that move conditioned air from one space to another.
In-Forcer combustion air intakes are packaged systems engineered to provide controlled, interlocked combustion air
In-Forcer mechanically draws outside air indoors to dilute pollutants and replace stale air without sacrificing energy savings

AirShare Pull warm or cool air from one space and distribute it to another
UnderAire Fan powered crawl space ventilation quickly reduces moisture helping to protect both home and occupants
EXhanger Basement Fan is the economical and simple way to automatically ventilate your basement to eliminate basement odors and reduce humidity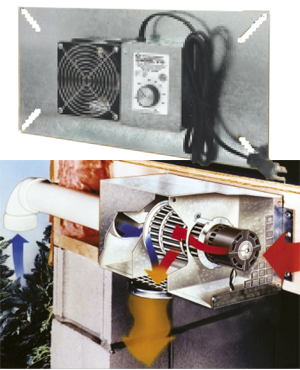 Duct Booster Systems
Power System to create or increase airflow in residential ventilation systems.
Dryer Duct Booster dries clothes faster and prevent lint build up
Duct Booster Fans Your Best Value for boosting air flow in ducts or for powered air intakes and exhausts

High Pressure Duct Booster Fans Versatile and durable Tjernlund M and P-Series Fans feature high pressure air handling performance with low noise and extremely low power usage.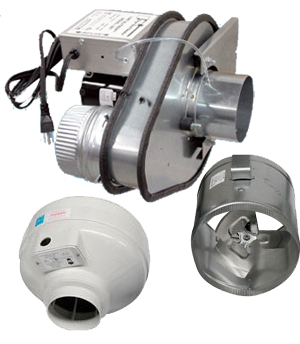 ---